1 tag
Charleston: Old South or New South
Even in my lifetime, Charleston has changed exponentially. Yes, she is still the crown jewel of the South, a tableaux of grace and gentility, and she is full of Southern charm (not in reference to the upcoming Bravo show) that seems to ooze from the very walls of our ancient buildings. However, she is not the same city I knew as a child. Just in the past 20+ years, she has adopted a very chic...
5 tags
Why Pursue Civility?
"In this blog, you will learn of Etiquette, Fashion, Gastronomy, Self Improvement, and Southern Culture. There will be elaborate stories, anecdotes, testimonies, recommendations, lists, rules… the possibilities are endless! Thank you for stopping by! I wish you good health and prosperity." -Life, Liberty, and the Pursuit of Civility: "Welcome" When I wrote those...
21 tags
The Pursuit of Civility at SP Smoking
This post is about my experience at SP Smoking Weekend. For the review of the show, see this post.  _________________________ To say two weekends ago was amazing is a vast understatement. Heck, even saying it was outstanding is an understatement. For you see, I have been in the company of a genius!  The vision, the excitement, the parties, the dancing, the new friends, the booze: it was pure...
8 tags
SP Smoking: A Review
Let it be known: I am not a fashion guru.  Yes, this blog that is full of menswear reviews, rules, and write ups is written by someone who would never don the title of "fashion guru." I can't tell you the latest trends in New York or who will be the next rising designer. I can't even tell you how a fashion show really works. But two things are for sure: I appreciate...
6 tags
13 tags
On Lively Libations: Beer
As you are probably well-aware, I am what many people call a boozer. I am very fond of a strong drink and am very much the opposite of a teetotaler. Note: this does NOT mean I am an alcoholic, nor do I joke about being one. Alcoholism is a serious problem that should be dealt with. If you have a problem with Alcoholism, please click here. Now that this is well known, I may continue.  Drinks are...
5 tags
Top Ten "Do Nots" of Charleston
I love my hometown, as do many others. We are a hotbed of culture, cuisine, history, and good ol' fashioned fun. We have beaches, the Battery, plantations, and gardens. We have friendly people, beautiful buildings, and a huge helping of hometown pride. More importantly, we are hospitable and love to share our hometown with visitors. Many natives, myself included, love to teach our...
13 tags
Springtime in Charleston
At this moment, my voice is both scratchy and muffled, and my nose is in disarray. My eyes are red and my car has transitioned from a brilliant silver to a fluorescent yellow. The weather may be fluctuating between cold and relatively pleasant, turning my closet into a bouquet of both Barbour and chino, wool and cotton, but this is nonetheless triumphant news: spring is just around the corner!...
4 tags
The Essence of Barbeque: An Ode
It is no secret that I love barbeque. Shoot, I've even written my own short account of South Carolina's barbeque history right here on "The Pursuit of Civility." Keep in mind, though, this post is not a reiteration of the aforementioned, nor is it really a "Part II;" it simply serves as an ode to the All-American culinary creation, an homage to the essence of a...
1 tag
A Quick Announcement: DISQUS
Happy Saturday, y'all! As of last night, "The Pursuit of Civility" has DISQUS as a new feature for the website. This program allows for a richer and more in-depth discussion between y'all (the readers) and Yours Truly (the writer). At the end of each article, you will notice the DISQUS feature, which gives you the opportunity to leave a comment directly in correlation to...
11 tags
The Rebirth of Great Americana
Once disregarded as a land of inferiority (at least when it came to products), the good ol' U.S.A. is finally getting its act together. Gone are the days of cheap plastics, shoddy construction, and the creativity level of a middle schooler - need I mention the Booty Pop? I, for one, am ecstatic! I no longer have to cringe whenever I see the interior of an American car, once a vast area of...
3 tags
23 tags
"City Southerners" and "Rural Southerners"
I am what you would call a "City Southerner." I didn't grow up on a farm or in a small town in the rural South. I didn't grow up working the land or rising up in the early morning to carry out chores. I didn't grow up with big family breakfasts or live down an old dirt road. I didn't grow up in an old country house with a wraparound porch and I didn't have...
10 tags
Our Southern Identity: Damned If We Do, Damned If...
I am a true born-and-bred Southerner; as soon as I open my mouth, there's no denying it. My accent is thick (by Charleston's standards), and my pride is evident. My family has been down here for nearly 400 years, and we don't plan on leaving any time soon. My mother learned to water ski on the bayous of Louisiana when visiting her father's family, and my father grew up...
7 tags
A Welcoming Invitation to: The Protestant...
If you're ever visiting Charleston and want to attend Sunday service, we'd love to have you at historic St. Philip's Church. Founded in 1680, the Parish of St. Philip is the oldest congregation in the state of South Carolina and the oldest Anglican congregation south of Virginia. During her many years, she has encountered and survived many disasters: both of nature and...
6 tags
The Family Dog: A True Friend
We all have best friends. They are the ones who know our deepest and darkest secrets, our most embarrassing moments, our worst pains and weaknesses, and our greatest moments of joy. They are usually or lifelong friends; they rode on the school bus with us, and then rode bikes with us as soon as we got out of school. They ate at our family tables and considered our parents just as much family...
4 tags
A Party Primer from Yours Truly
Who doesn't love a party? True, we all need our down time and nights in with a glass of wine, but I'm willing to bet every single one of us loves to live it up on a Friday night until the early hours of the morning. Note: I didn't say get plastered or participate in, ehem, other activities. I simply said to have a good time. You see, I think that's the problem with a lot of...
4 tags
4 tags
Life, Liberty, and the Pursuit of Civility: The...
"Life, Liberty, and the Pursuit of Civility: The Ramblings of a Charlestonian Bon Vivant," more commonly known as "The Pursuit of Civility," began as a hobby and outlet for Yours Truly back in November of 2011. Though its original content was mainly Etiquette and Fashion, TPoC evolved over the course of 2012. More subjects were explored, more topics were addressed, and...
23 tags
Who Are the "Real" Charlestonians?
The Holy City, The Most Mannerly City, Little London, Chucktown: these are all nicknames that have been bestowed upon a true diamond in the rough: a city of beauty that, frankly, her neighbors do not begin to match, save for two or three. Once a small settlement, she has grown into her own. She has retained her small town feel, but has become a bustling city; well, at least by the Southern...
9 tags
The Dining Rooms of Charleston: A Review of...
Now that we have begun our tour, I think it has become obvious as to what my favorite cuisine may be. Most people choose Italian as the cuisine that reigns supreme, or even some sort of American fare that people see in restaurants from coast to coast. To be fair, these are great choices that are very satisfying; however, to me, they don't quite compare to the beauty of a French meal. French...
12 tags
The Dining Rooms of Charleston: A Review of...
I enjoy many things in life, ranging across the spectrums of class, country, and culture. I enjoy the simple pleasures life can provide, and I also enjoy the extravagant splurges that one comes across every once in a while. I equally enjoy a simple evening walk around the Holy City as much as entering an old Greek Orthodox church hidden in the Plaka of Athens (which actually turned out to be quite...
5 tags
A Toast Amongst Old Friends
"Drink with me to days gone by To the life that used to be At the shrine of friendship, never say die Let the wine of friendship never run dry Here's to you, and here's to me." -"Drink With Me" from Les Misérables  
 Though the subject of "Drink With Me" is far from cheerful in nature, this selection from Les Misérables serves as a great toast to...
6 tags
5 tags
5 tags
A Sermonette on Fashion, Style, and Other "Non...
I know that "style" is a very subjective word, and I also know some people have it, and others… Well, let's just say some people should hire someone to take charge their closet selections. I also know that words such as "fashion" and "style" are on the No-No List for many guys (did I just say "No-No List?"), but for those "manly...
8 tags
Fashion Spotlight: the Oxford Cloth Button Down
Let's be honest here: menswear is not always comfortable. A blazer is made to move with your body, but doesn't always fulfill this purpose. A suit is made to be worn all day long, but sometimes they are too much to handle. Fine footwear is made to stand up to everyday challenges, but sometimes a leather sole is too harsh for back-to-back business meetings across town. Menswear is sharp...
9 tags
On Anglicanism
     I am a Christian. I will not deny it or hide it; however, out of respect towards those who are not, I have done my best not to "shove it down anyone's throat." I may reference it in passing, but I do not force it upon others with my Bible in hand. I see my faith as personal, but in addition, I find it as my source for morality, and in turn, my views of civility. Thus, my...
7 tags
On the Carolina Shag
                                       I cannot say this enough: the driving force of Southerners is tradition, whether that be in customs, values, laws, social gatherings, dishes-I think you get the message. These traditions are both ancient and new, meaningful and pointless, beautiful and tacky, but they are nonetheless ingrained in our existence as Southerners. Some try to shun the old and...
14 tags
Winter in the Holy City
It's the most wonderful time of the year! 'Tis the season of ice-skating in the town square, hot tea by the fireplace, and walks around town to see the brilliant light displays. Yes, exciting times are here again, but there is just one problem: it is currently on the brink of 80 degrees. In December. While our friends to the North often dream of a White Christmas, we here in the...
5 tags
On Individuality and Conformity
Whether or not one admits it, we all have labels. We are individuals, but we all need a place in which to fit. Association is only a natural reaction, as it is documented by the phrase: "Two heads are better than one." For our survival, we find association to be a comfort and strength when facing the challenges of the world. At first, these started out as tribes and clans amongst...
9 tags
A Case for Words
To paraphrase something that I recently saw, reading is quite a unique phenomenon. We take symbols on a page, construct sentences, develop a story line, and in turn, we feel a range of emotions. We take these words and construct phrases that allow us to dive into the depths of the soul. We can feel the euphoria of triumph, the despair of tragedy, the joviality of comedy, and the tumult of...
8 tags
The Oyster Roast
The man had a sure palate cover'd o'er With brass or steel, that on the rocky shore First broke the oozy oyster's pearly coat And risqu'd the living morsel down his throat -John Gay Food is important, and I don't mean that in the nourishing sense. True, food is fuel for survival, but as I have mentioned in the past, we have moved past the point of survival. We have found a way to turn a physical...
4 tags
Redefining the Good Life
We as people are rarely in agreement. Whether the issues be political, family-related, social, or religious, we have always found areas in which we do not agree. We don't like to acknowledge this fact, but sadly, it is just that: a fact. Throughout the course of history, we have raged wars, stirred up hatred and terror, partaken in genocides, and led persecutions: all because we as people...
8 tags
A Meditation on the Soul and Creativity
We are different. There's no denying it. Even though we breathe, eat, and fight to survive just as any other living creature, we are vastly different. But why? Why are we so different? Is it our dominance over the planet? Is it the fact that humans are networked together? Is it our ability to form societies and governance? Indeed, all of these are contributions. None of them are invalid, and...
3 tags
The Bucket List
We are beings of desire. We're always wanting, but rarely satisfied. And don't you deny it, you people who say you "are perfectly content and don't have a single want." We all know you are lying. There is nothing wrong with having wants and desires. It shows that we are fighting for advancement. Of course, being content is one of life's greatest virtues, but...
4 tags
10 tags
Episcopal, Anglican, Neither, or Both? What's...
Disclaimer: -This is a rather personal post. I will tackle the issue with dignity and respect to all parties, but I will not hold back my opinions; after all, it is my blog and I can say whatever I want. If you do not wish to read, do not click on the "Read More" tab. If you are an Episcopalian or are connected with the Anglican tradition (or just an interested person), I challenge...
13 tags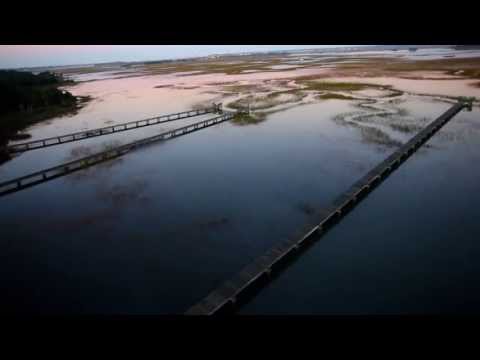 9 tags
A Letter to "Her Holiness"
-To my bread and butter. My first true love. My heritage, my identity, and my refuge: My Dearest Charleston, You have fared beyond well; after 342 years, you have survived it all, whether it be wars, hurricanes, earthquakes, insurrections, and now, the influx of outsiders. Through it all, you have guarded your treasures, and your people have honored you well. You have enjoyed the...
10 tags
9 tags
In honor of the political season:
                                                              A refresher on debate etiquette.
Life: A Reflection
Today's addition could be about many things. It could be about the hidden secrets of Charleston or the ideas of the Southern identity. It could be about the ways in which you work around a buffet or how to host a proper dinner party. It could be about Summers by the beach and Winters in the woods, Springs in the swamp and Falls at the tailgate. With this manual covering such a broad range of...
7 tags
14 tags
The Southern Fall
After a summer full of beaches and boats, surfing and sunbathing, deep sea fishing and diving: our sun-filled season has come to an end. The days are becoming shorter and shorter with each passing day, and the evenings are getting colder and colder. The weather is now to a point where you have to check the temperature before you walk out the door. The talk of the day no longer involves the beach...
9 tags
My Life as a Southern Outdoorsman
Ah, the Great Outdoors: the unknown wilderness full of wonder and hidden beauty. Many go into the woods as pioneers of unchartered lands in search of God, to become one with the earth and His creation. Others travail in search of life-giving food, to hunt down prey as a worthy sacrifice. Some flee to the wilderness to escape people and the worries of this world, such as Henry David Thoreau's...
12 tags
Must-See Films: 1-10
As a writer, it should come as no shock that reading is a love of mine. The two go hand in hand. To write is to read, for how can one not appreciate others of the same art? Books, pamphlets, fellow blogs, magazine articles: they all are wonderful things to peruse and dissect.  Even with a love for reading, I have just as much a love for movies. Well, maybe I should rephrase that: I have a...
8 tags
The Hot and Humid South Series
[[MORE]] The Hot and Humid South: Part I The Hot and Humid South: Part II The Hot and Humid South: Part III
5 tags
The Hot and Humid South: Part III
-Continued from Part II- Back and forth, back and forth, back and forth. Your feet no longer have a steady bearing as you step from the solid ground to the floating dock, rolling along with the continuous waves. At first, you feel uneasy as the once familiar feeling of being grounded has been left behind. More and more your legs learn the rhythm that the waves dictate. Back and forth, back and...
5 tags
The Rules of Civility, Fashion, Gastronomy, and...
I now present to you, my dear friends, the fifth and final selection from The Rules of Civility, Fashion, Gastronomy, and Culture for the Contemporary Southern Gentleman.  If dining in a restaurant, do not check your phone at the table. Your fellow diners should be the focus of your attention. If you must take a call, excuse yourself from the table and take care of your business in the foyer....